As a huge Harry Potter fan who just recently visited Harry Potter World for the first time, it was really tough for me to not buy every piece of Harry Potter attire I possibly could at the gift shop. I managed to restrain myself pretty admirably, I thought, but these Harry Potter-themed clothes and accessories are really tempting me.
---
Harry Potter House Scarf and Hat Set via Etsy: $35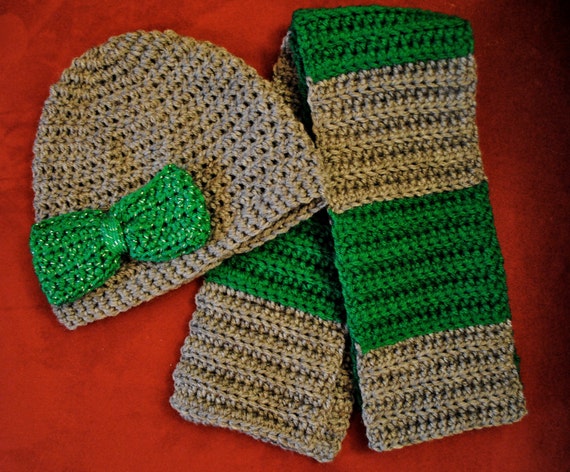 Put a bow on something and there's a good chance you'll get me to buy it. I'd even be tempted to buy the Slytherin set because the green is so pretty.
---
Handmade Harry Potter Mug: Grim Edition via Etsy: $28.50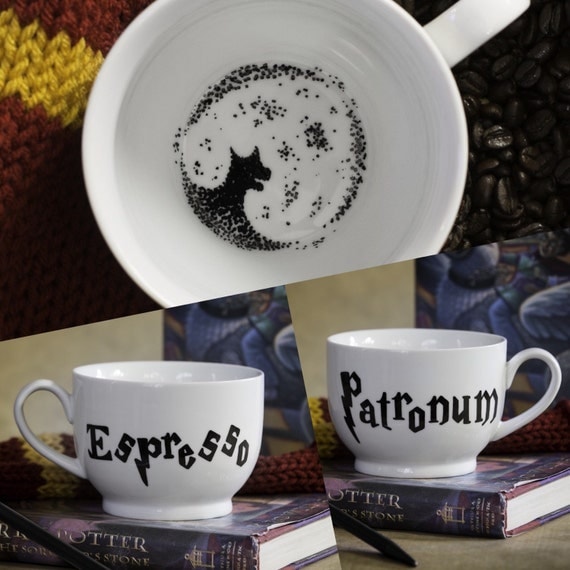 The last thing we need in this house is more mugs—we can't even fit all the mugs we have in our cabinet and we don't even drink coffee. But between the "espresso patronum" joke on the outside and the reference to Ron seeing the Grim in Harry's tea leaves on the inside, this is a hard one to pass up.
---
I Solemnly Swear I Am Up To No Good Slouchy Sweatshirt [LINK: ] via Etsy: $20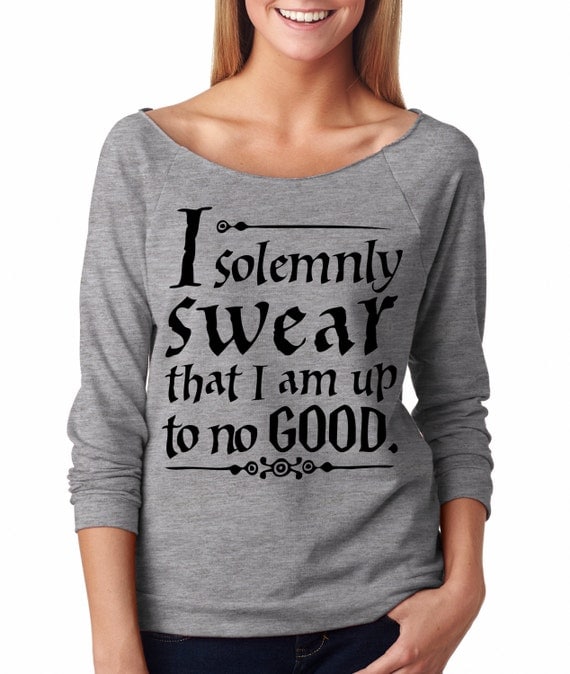 This looks adorable and sooooo comfortable. Want. Especially because winter in South Carolina is much colder than I expected (though not nearly as cold as some people down here seem to think it is).
by