Lewis Carroll's Alice's Adventures in Wonderland is a classic story with classic illustrations to match. Check out some of those famous lines and illustrations captured in jewelry!
---
We're All Mad Here Pendant Necklace via Etsy: $15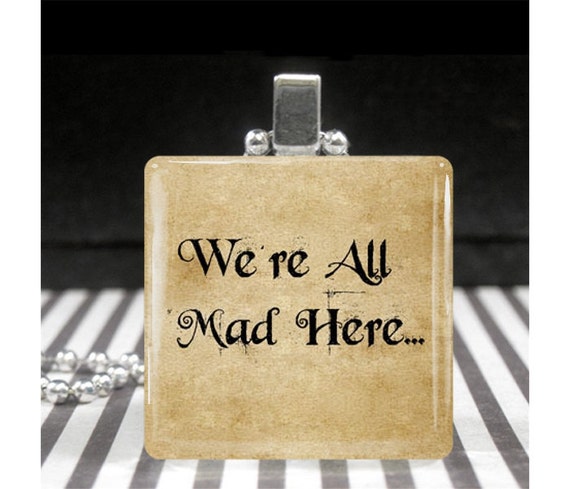 Do your coworkers/children/family drive you crazy? Express the madness with this "We're all mad here" necklace. Personally, I'd hang this on my Christmas tree just to let any visitors know what they're getting into.
---
Wonderland of Whimsy Bracelet via Modcloth: $24.99
"I can't go back to yesterday because I was a different person then." So true, Alice, so true.
---
Down The Rabbit Hole Necklace via Out of Print: $30
Also available in silver, this necklace is both the namesake for today's post and an adorable tribute to Alice's tumble down the rabbit hole.
---
Book Club Classic Necklace via Modcloth: $24.99
"Charm" your friends with this adorable copper charm necklace!
by