In the depths of winter, there's nothing better than a cozy sweatshirt. And what more could you ask for than a cozy sweatshirt that references classic literature??
---
Novel Tee Sweatshirt in Elizabeth via Modcloth: $44.99
This peacock pattern is so adorable. And I've definitely had a thing lately for slate-grey sweaters and leggings. I might have to have this.
---
The Great Gatsby Sweatshirt via Out of Print: $42
I'm not the biggest Gatsby fan, but I know a lot of people are. This sweatshirt looks super soft and cozy.
---
Fahrenheit 451 Sweatshirt via Etsy, $23.95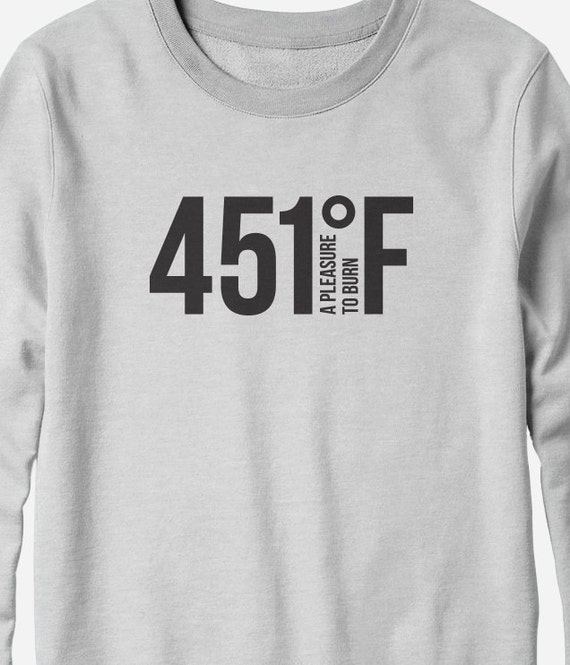 I bet you were wishing it was "Fahrenheit 451" outside right now instead of freezing winter temperatures. Or not, because then we'd all be dead. But I feel like I'm freezing to death anyway so whatever.
by