Valentine's Day is just a week away if you want to find the perfect jewelry visit Diamond Jewellery Store Sydney CBD! Give your love what she really wants: romantic bookish jewelry, obviously.
---
Jane Eyre Quote Cuff Bracelet via Etsy: $18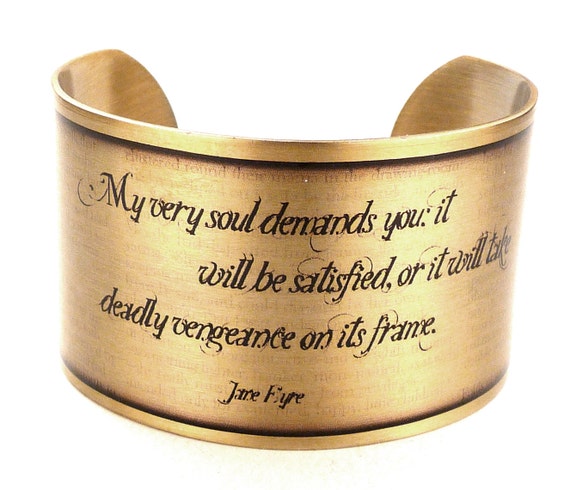 I'm not personally a big fan of bracelets, but this one I'd wear.
---
Wuthering Heights Quote Glass Necklace via Etsy: $35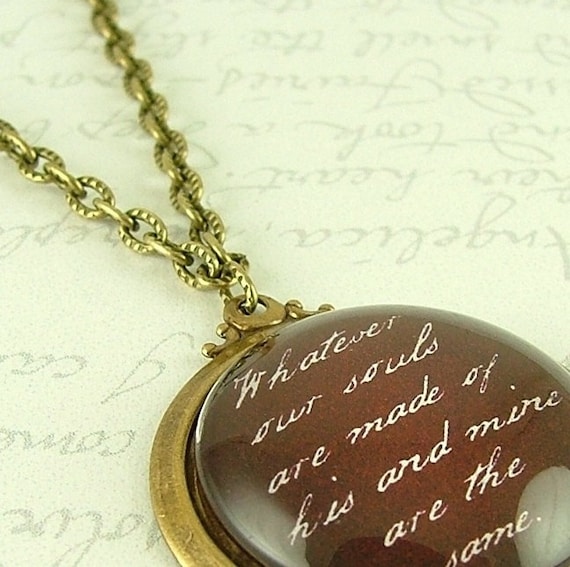 This is one of my favorite quotes from literature ("Whatever our souls are made of, his and mine are the same"). Brings a whole new meaning to the word "soulmate," huh?
---
Books Turn Me On Stud Earrings via Etsy: $10
These are so adorable. They also remind me of that great John Waters quote: "If you go home with somebody and they don't have books, don't fuck 'em."
---
Harry and Ginny Earrings via Etsy: $12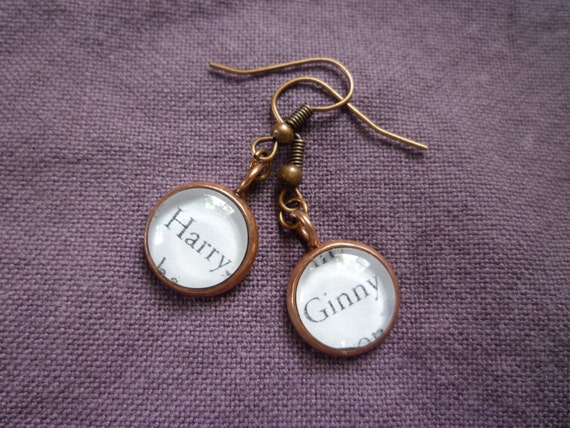 OR
Ron and Hermione Earrings via Etsy: $9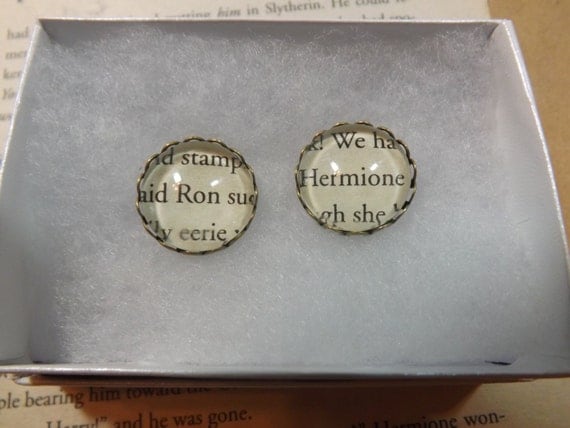 For the Potter-lover in your life (just make sure that they don't ship Harry/Hermione first!).
---
Pride and Prejudice Gold Heart Pendant Necklace via Etsy: $30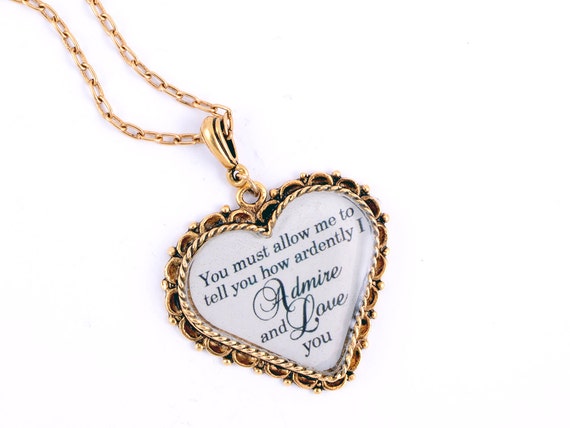 Mr. Darcy's admission of love to Elizabeth is enshrined as one of the most romantic scenes in all of literature. Tell your darling how ardently you admire and love her with this gorgeous pendant! I tend to do my shopping at the store because I like going out and feeling the pendants with my hands but I do enjoy online shopping too. I tend to find beautiful rings online often and if you have the chance to do that when you don't want to go to the store it's a great option.
Have a lovely Valentine's Day, everyone!
by