Still scrambling for a gift for your darling reader? It may not be Saturday, but Valentine's Day is only a few days away—surely your sweetie won't mind a late gift if it's one of these!
---
Come Check It Out Tee via Modcloth: $29.99
Your book-loving sweetie is sure to love this adorable library-inspired t-shirt! And, even better, for every Out of Print item purchased, a book is sent to a community in need. Share the love and buy two!
---
I Still Believe In 398.2 Necklace via Etsy: $24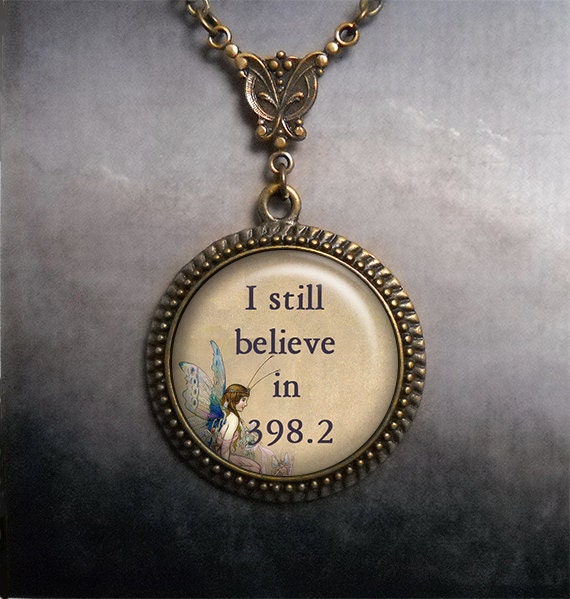 Are you dating or married to a librarian? Make their day with this gorgeous handmade pendant necklace!
---
Recycled Library Card Catalog Notebook via Etsy: $8.75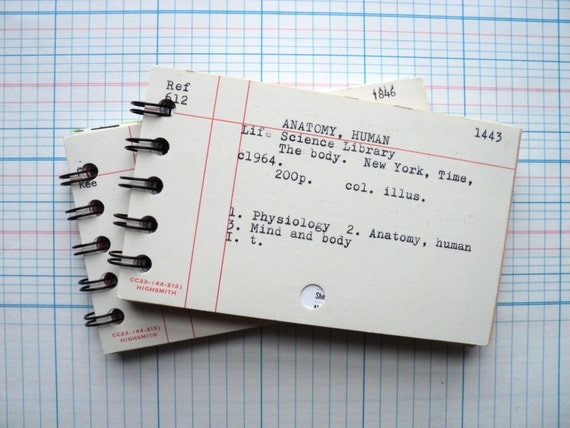 For less than $10, give the writer in your life an adorable gift that they'll actually use. Made from all different types of recycled paper, from ledger paper to graph paper to construction paper, and the perfect size to fit in a pocket or a purse. Every notebook is unique!
---
Boston Public Library Delivery Tote Bag via Levenger: $39
Andrew bought me this for Christmas. If I hold it slack in my hand, it almost touches the floor. That's how huge it is. It's AWESOME.
Happy almost Valentine's Day!!
by