Want to shout your love of books to the world without, you know, actually shouting? Don't worry, these bookish decorations are louder than a single voice could ever be.
---
Book Lover Wall Clock via Etsy: $39.20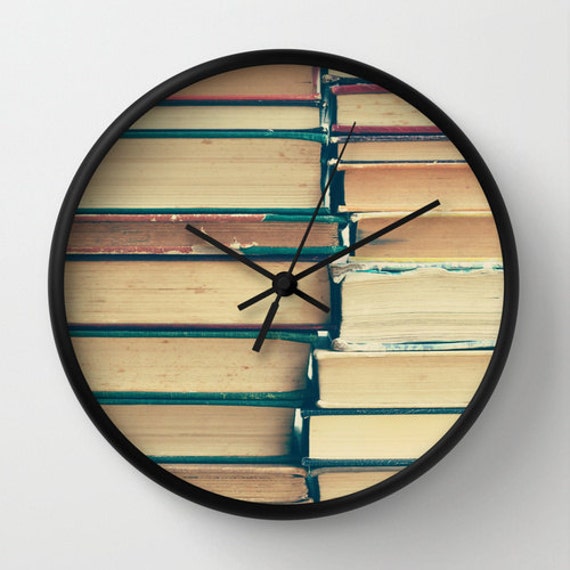 My dream one day is to have a room dedicated entirely to books. This clock or one like it will be on the wall, assuming the walls aren't covered with bookshelves.
---
Boy Bookends via Etsy: $24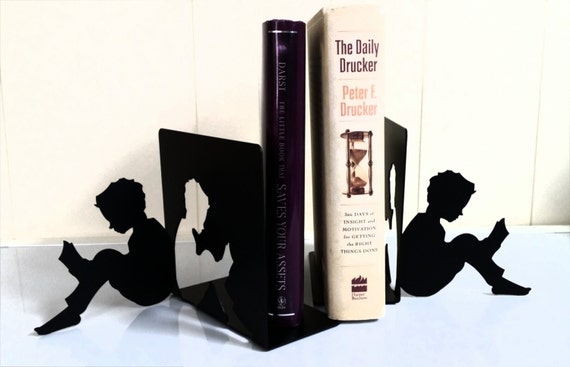 What could be more adorable and appropriate to hold up your books than a silhouette of a little boy reading a book? Love.
---
Olde Book Pillow Classics via Think Geek: $17.99-$49.99
Cozy up to a classic novel with one of these adorable pillows! Choose from Alice in Wonderland, Treasure Island, or Sherlock Holmes.
---
Stacked Volumes Sculptural Glass-Topped Book Table via Amazon: $182.95
I need this in my life. Right now.
by