It's not like I'm a professional writer or anything, but I think I can say pretty confidently that anyone in your life who writes—professionally or not—would love this jewelry!
---
Control-Alt-Delight Earring Set via Modcloth: $14.99
For whatever reason, the third pair in this set isn't "Delete"; it's "Esc." Well, whatever. Still cute!
---
Sterling Silver Typewriter Necklace via Etsy: $35.00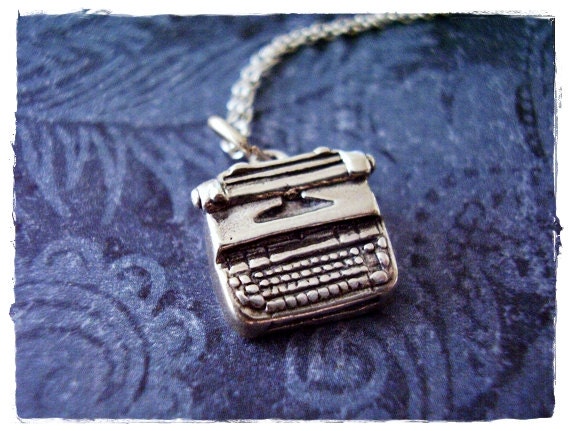 Typewriters may not be something most people use anymore, but with the hipster/steampunk thing getting so big, they've been having a bit of a renaissance. This necklace is adorable and so dainty!
---
Pencil You In Bracelet via Modcloth: $6.99
The perfect bracelet for someone who still prefers writing to typing. I type all my blog posts, but if I'm planning something—scheduling, etc.—I have to physically write it. Something about ink (or graphite, I guess) on paper really makes it easier for me to think things through.
---
Write Pendant via Etsy: $8.99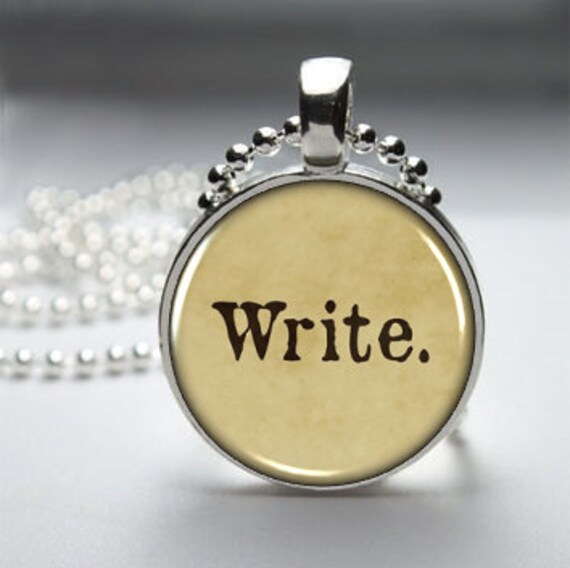 If you ever need motivation, just look down and there's your necklace, telling you to write! Of course it's not that easy, but it should help…right?
by