Last weekend, I talked a little bit about planning my dream library. My real dream library is a few decades off, of course, but we're moving again soon and I'm looking forward to (hopefully!) being able to decorate a room with lots of books and literary decorations! Here are a few of the things I hope to put on my wall when we get our new house set up.
---
USA Literary Map via the Literary Gift Company: £12
I'm not sure if I can even get this shipped here (I would hope so!) but I need to have it somehow. For a second I thought Stephen King was missing—I couldn't have listed it if he was—but he's right at the top of Maine in green. You know, in case you were curious.
---
Harry Potter and the Sorcerer's Stone Poster via AllPosters.com: $38.99+
I. Love. This. The glasses and the owl with the letter are just perfect. And it's also just so cool that the whole book is printed on a poster. I'd think about getting it on a canvas except that option is over $300…so maybe not.
---
Paradise is a Library Print via Etsy: $24+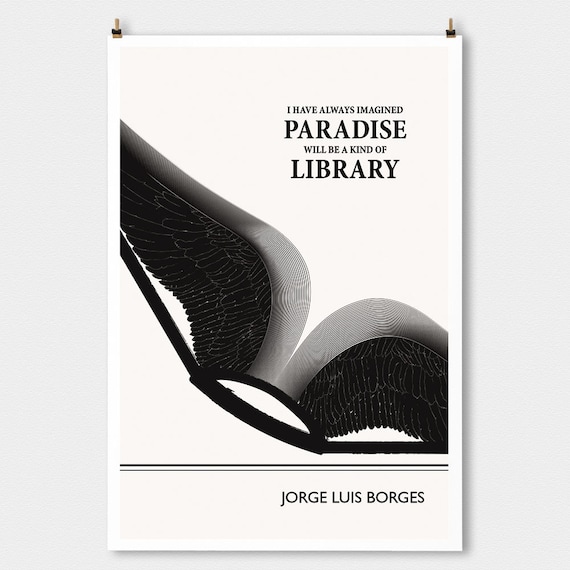 What better to put on the wall of my personal paradise?
---
Emma Poster via Litographs: $24+
Another entire-book-on-a-poster thing, and LOOK HOW PRETTY. I love that you can pick the color, too. Emma is one of my favorite Jane Austen novels (it vacillates between that and Sense & Sensibility), so I'd love to have it on my wall. A close runner-up from Litographs would probably be the Elements of Style poster, but the picture isn't as pretty.
What do you want on the walls of your dream library? Or will the walls be covered entirely in books?
by