I know you all can talk the talk when it comes to books, but can you walk the walk? You can with these!
Ravenclaw House Handpainted Shoes via Etsy: $55.00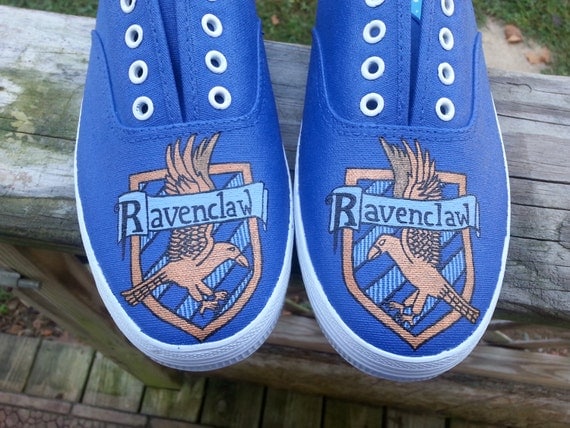 These handpainted shoes are so gorgeous! I don't know that I would normally pay $55 for a pair of sneakers, but for these, I might.
---
Mischief Managed TOMS via Etsy: $135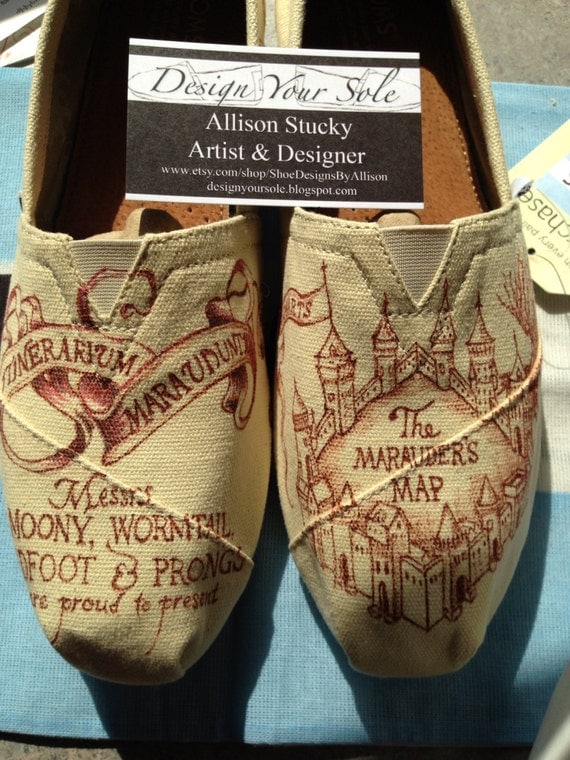 How. Gorgeous. Are. These?? If only I could afford them.
---
Shoes of Note Flat via Modcloth: $64.99
The perfect shoes for your writer friends! I'm personally more of a fan of spiral notebooks, but these shoes are so adorable.
---
Book Lovers Flip Flops via CafePress: $16.99
It's almost summer! I'm sure you've got all your beach reads planned, but make sure to accompany them with these bookish sandals!
by