Pendant necklaces are in. I don't wear a whole lot of jewelry, and so I don't buy a lot of jewelry (or maybe is it the other way around??)—but even I'm tempted by a lot of these beauties.
Book Nerd Necklace via Etsy: $11.95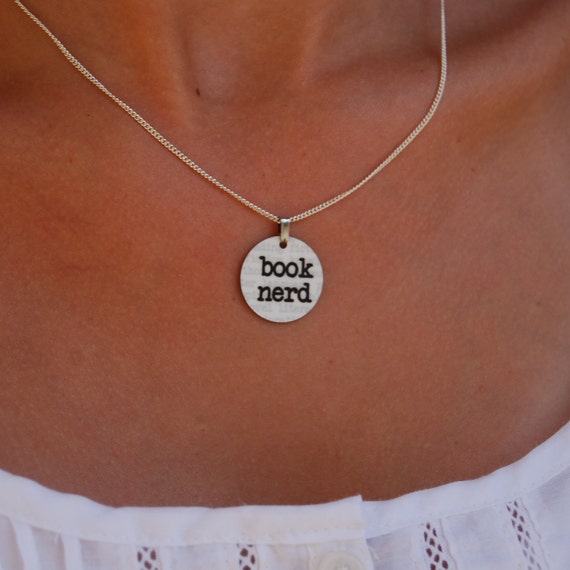 Simple, cute, and to the point.
---
Bookish Pendant Necklace via Etsy: $12.95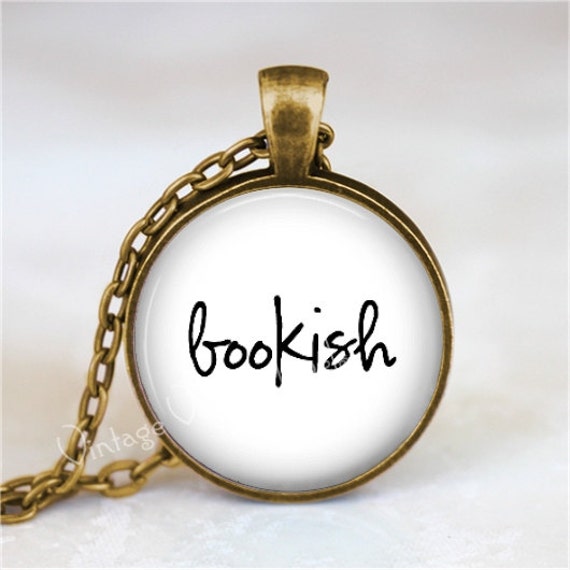 Also simple and to the point—and it comes in the bronze (pictured) or silver!
---
So Many Books So Little Time Pendant Necklace via Etsy: $14.95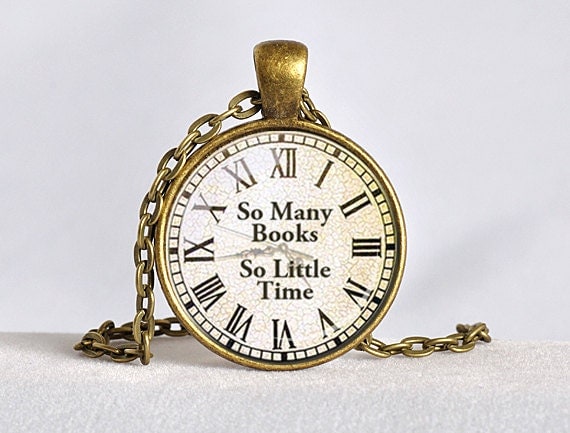 What would be even cooler than this is if it was a watch! Someone get on that, stat. I expect royalties.
---
Open Books Lead To Open Minds Pendant Necklace via Etsy: $8.98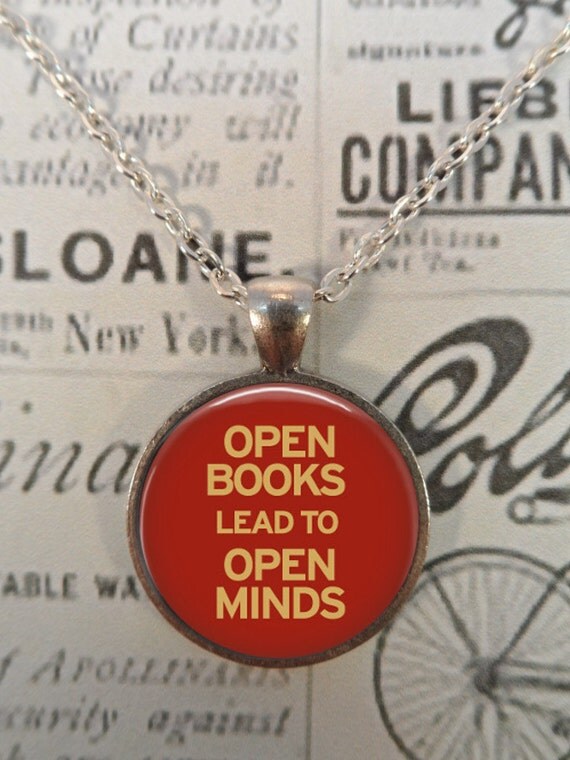 Great message on an adorable necklace! Perfect for that book conference you know you want to go to.
by